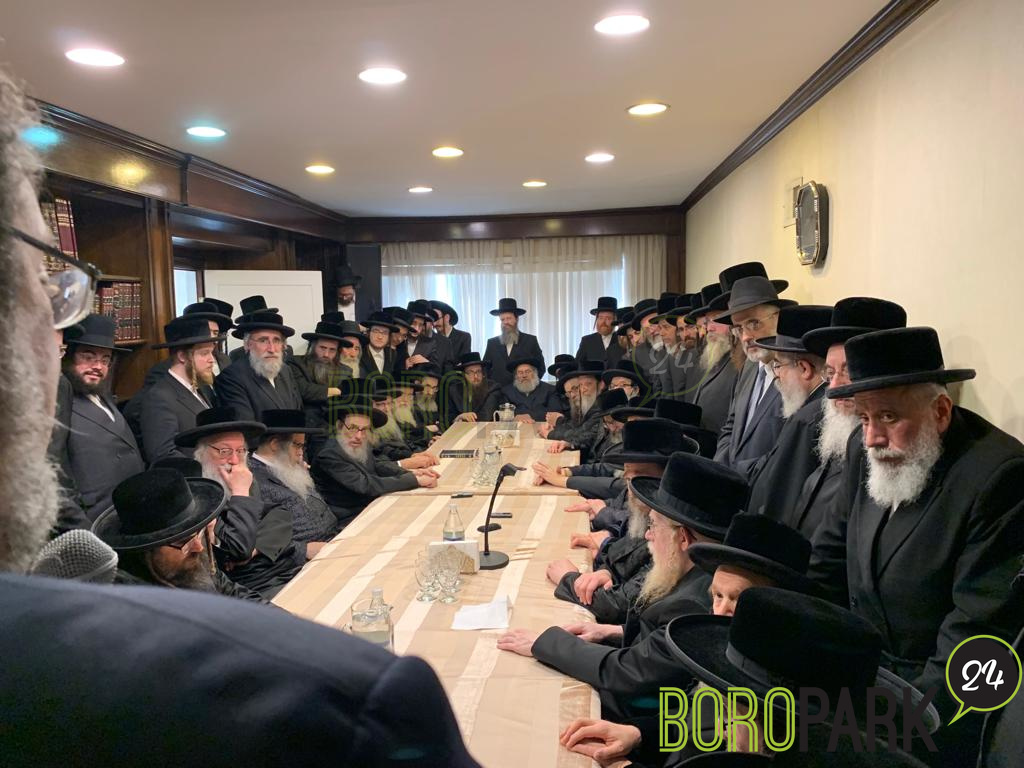 Boro Park – Dozens of Brooklyn's most prominent rebbes and rabbanim held a meeting in advance of the major "Klal Yisroel" fundraising campaign in support of PEARLS, a yeshiva advocacy organization.
The meeting was held Thursday afternoon in the home of the Munkatcher rebbe, and featured many rebbes, including Satmar, Bobov-45, Skulen, Vizhnitz, Pupa, Burstyn and Vien.
The 72-hour Chessed Fund campaign begins Monday and is intended to help pay legal and administrative bills related to PEARLS' defense of the yeshivas. The state education department is seeking to impose regulations that would drastically alter the character and schedules of every yeshiva or girls school in New York.
The Munkatcher rebbe spoke, as did Rav Zalman Leib Teitelbaum, the Satmar rebbe of Willimasburg.