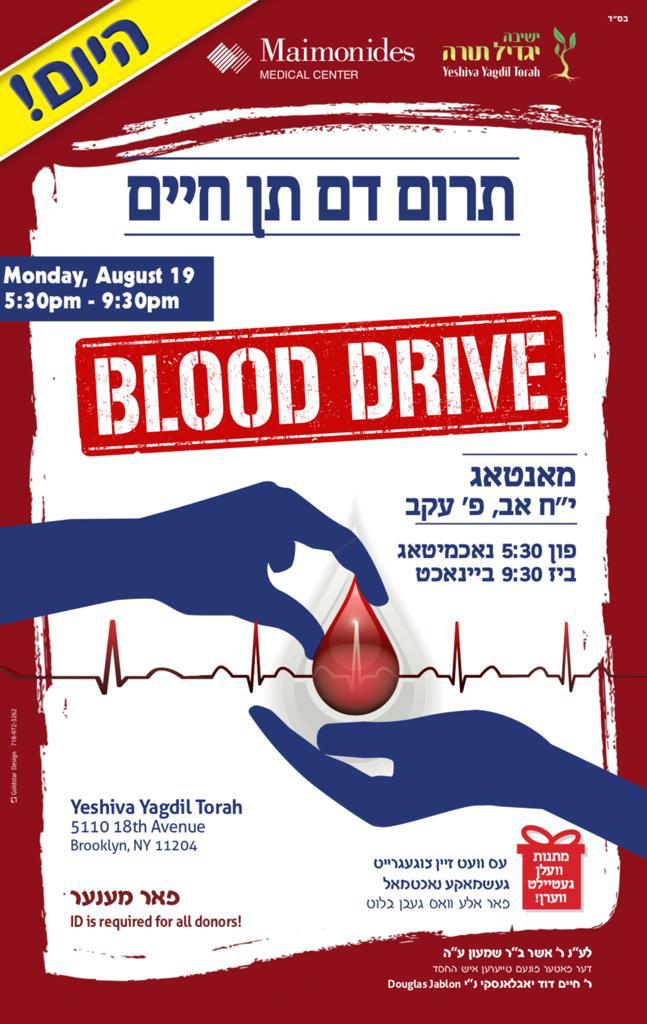 Maimonides Medical Center is calling all able-bodied men to come out and donate blood.  The levels of blood in their banks are at an all-time low, and that poses a danger to our entire community. 
We cannot afford to lose a single life ch'v due to insufficient blood amounts available for rescue.
Drop everything and come donate your lifesaving blood.
Today, August 19, 5:30 p.m. to 9:30 p.m. at Yeshiva Yagdil Torah located at 5110 18th Ave, Brooklyn NY.Dinner will be served for those donating blood.  Gifts of appreciation to be redeemed.  Come, and bring your friends