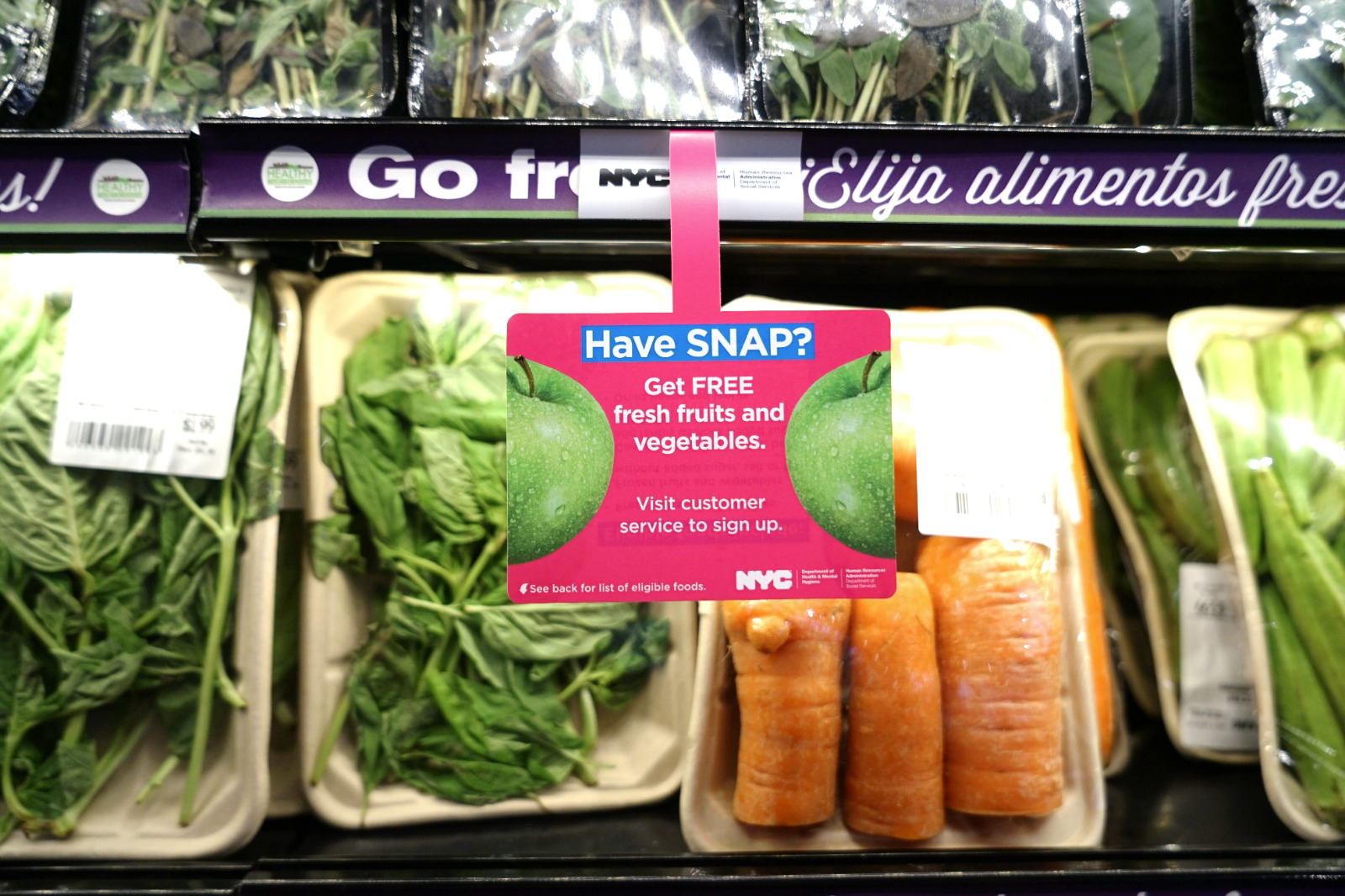 New York – A new program is offering New York City residents on food stamps a first in the country monetary reward for purchasing healthy food.
The de Blasio administration announced Thursday the Get the Good Stuff program, which gives SNAP users a dollar-for-dollar match of eligible fruits, vegetables and beans. For every $1 spent in SNAP benefits at participating supermarkets on eligible fresh, frozen, canned and dried fruits, vegetables and beans, shoppers get $1 added to a program loyalty card to spend on eligible foods on their next purchase.
Shoppers can earn up to $50 in incentives on their Get the Good Stuff card per day. The program is launching with three supermarkets in Queens and the Bronx, with a fourth being added in early 2020. The fourth, in Brooklyn, is the Three Guys supermarket located at 6502 Fort Hamilton Parkway.
There are 1.5 million, or nearly one in five, New York City resident on SNAP. A 2017 study found that low-income adults consumed one serving less of fruits and vegetables each day compared to high-income adults (two servings instead of three).
"Get the Good Stuff can double the produce budget of New York's SNAP participants," said Health Commissioner Dr. Oxiris Barbot. "This program makes it easier for New Yorkers to put nutritious food on the table. And, by using federal dollars and digitizing rewards on eligible SNAP purchases, New York City has created a model for the nation."