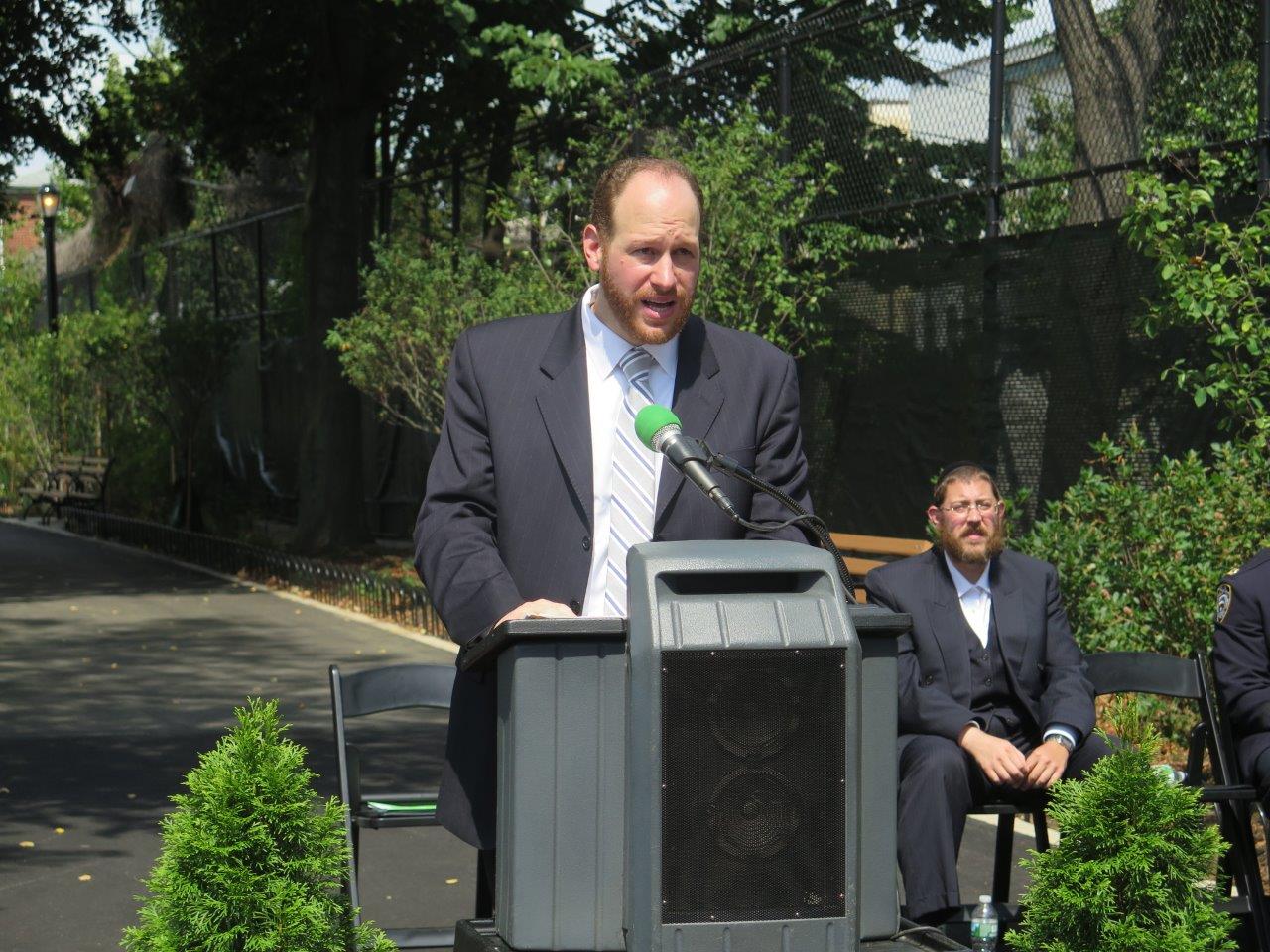 City Hall–Councilman David G. Greenfield introduced a bill this week which would designate road rage its own crime for the first time in the city's history.  
Greenfield's Intro. 1752 would make it a Class B misdemeanor to engage in threatening or violent behavior toward the operator or occupants of a vehicle. These misdemeanors would be punishable by up to three months in prison or a $500 fine.  According to the legislation, designating road rage its own misdemeanor would reduce its occurrence and lead to safer streets for drivers, cyclists and pedestrians.
Greenfield says that the bill began with first-hand observation of how bad the problem of road rage had become.
"I was driving near 55th Street in Brooklyn back in September, stopped at an intersection, and these two drivers in front of me were shouting the vilest things at each other," Greenfield said. "I've lived in New York City my whole life, and I haven't heard anything like this before. Road rage only happens because it's being tolerated, and that means we in the City Council aren't doing our job, because threats and violence should never be tolerated in our city."
Currently, the only state in the country with a law against "road rage" is California, meaning that in New York City, a driver would need to have committed another moving violation, such as speeding, to receive a ticket from a police officer. Perhaps as a result, New Yorkers have experienced more road rage than residents of any other American city, according to a report released last week from the Auto Insurance Center.
"When I saw those two drivers physically threatening each other and their families, their cars weren't moving, so what they were doing wasn't a crime. All they were doing was road-rage, which is perfectly legal. That's the problem. My law would solve it," Greenfield said.