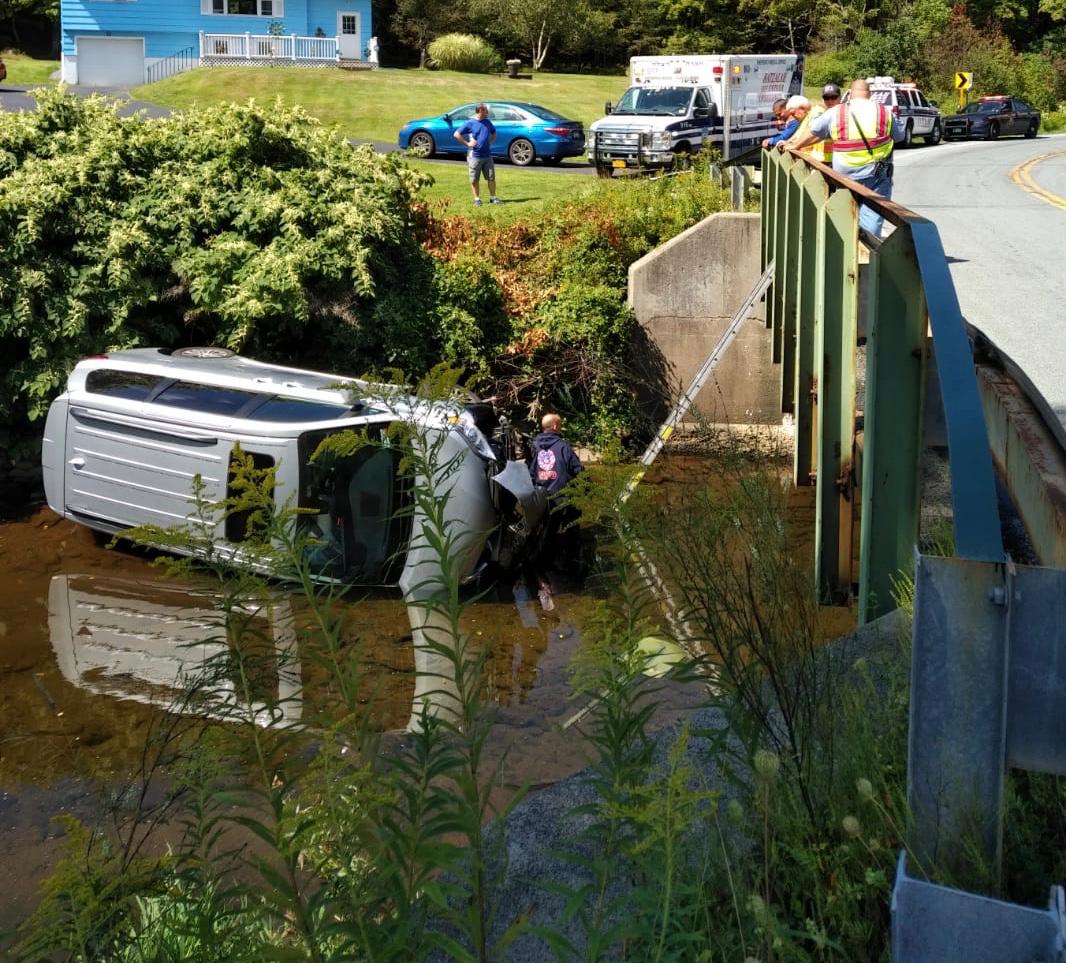 Harris – A vehicle tipped over into a lake this morning, lightly injuring the driver.
A white van lay on its side in brackish water in Harris, the crushed bushes overhead providing grim evidence how it ended up there.
The Catskills Hatzolah and numerous other emergency responders were on scene, at 92 Bushville Road. They treated the driver for minor injuries.
The extent of damage to the van is unknown.