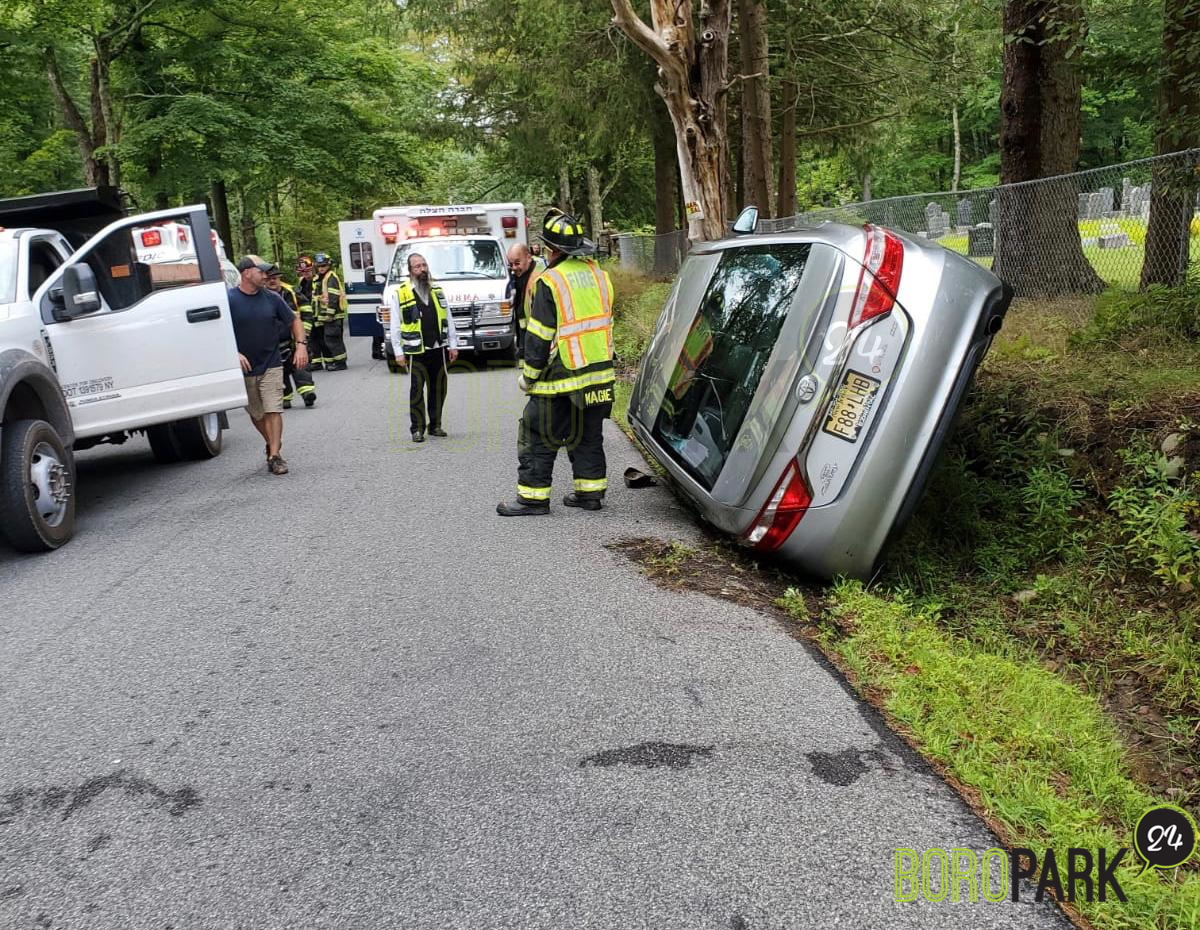 Harris, NY – A driver apparently lost control of his vehicle while driving in Harris this afternoon when the car overturned.
There were no injuries in the accident, which occurred at Holmes and the old Route 17.
The Catskills Hatzolah responded to the scene and treated the three passengers of the car. None of them were seriously injured.