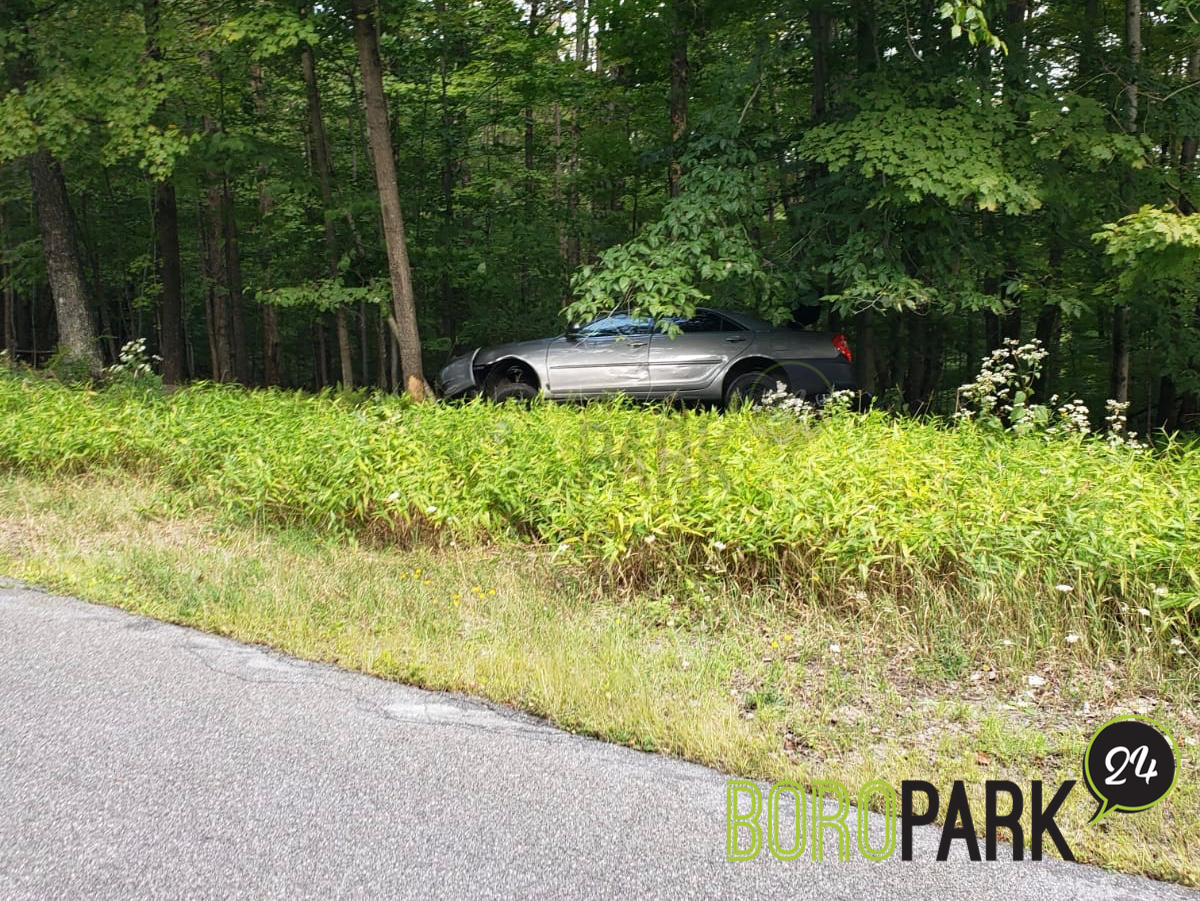 A driver in the Catskills lost control of his car on Friday and veered off the road but was fortunate that his vehicle didn't completely fall down a steep hill.
In the incident, which occurred on Tunnel Hill Rd in South Fallsburg, the driver lost control of his car and careened off the road, but luckily for him the car stopped right before an even steeper drop that would have sent him crashing far below.
Catskills Hatzalah and emergency personnel arrived on the scene but the driver emerged uninjured.