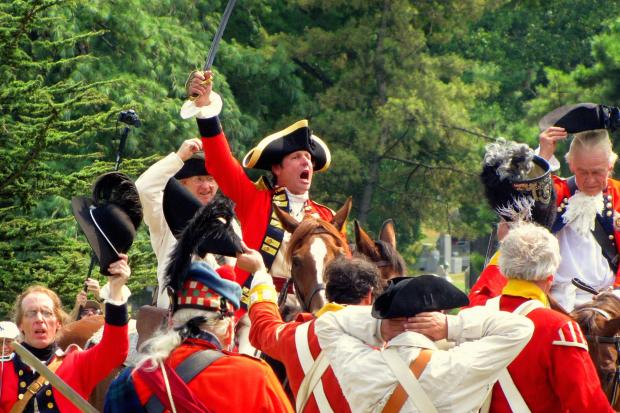 Connoisseurs of local New York history are looking forward to Tuesday, Aug. 27th, which marks the 243rd anniversary of the Battle of Brooklyn, the first major battle of the Revolutionary War to take place after the declaration of independence in 1776.
It was on Aug. 27th, 1776, that British Gen. Charles Cornwallis led a force of 2,000 men to attack American forces on the Brooklyn Heights. A small group of 400 Maryland soldiers, led by American Gen. William Alexander (also known as Lord Stirling), heroically battled the British despite being woefully mismatched against their adversaries, ultimately losing 250 men.
Though this battle ended in defeat for the American forces, and the British ultimately succeeded at capturing New York, it saved Gen. George Washington and the American Army from immediate defeat. Washington and 8,000 men retreated from the Heights across the East River into Manhattan, giving the American forces another chance to battle the British under more advantageous conditions elsewhere and defeat them.
1,000 Americans in total were killed or captured during the Battle of Brooklyn, and the British occupied Brooklyn and Manhattan for seven years until their surrender and departure in 1783.
The area where the fighting took place now belongs to a number of sections in Brooklyn today, including: Green-Wood Cemetery, Prospect Park, Fort Greene Park and Fulton Ferry Landing. Commemorative events will be taking place in these areas.
Among the events taking place this year:
On Sunday, Aug. 18th, there will be a 'Battle of Brooklyn Monuments Tour' of Prospect Park's Revolutionary War monuments, starting at 10am at the Lefferts Historic House which is now in Prospect Park.
On Tuesday, Aug. 20th, there will be a 'Battle of Brooklyn Neighborhood Walking Tour,' starting at 6pm at the Grand Army Plaza entrance to Prospect Park ($12).
And on Sunday, Aug. 25th, the Green-Wood Cemetery will hold its annual commemoration of the battle featuring tours, ceremonies, reenactments with Redcoats and Patriots, horses, cannon fire and parades, starting at 10am.