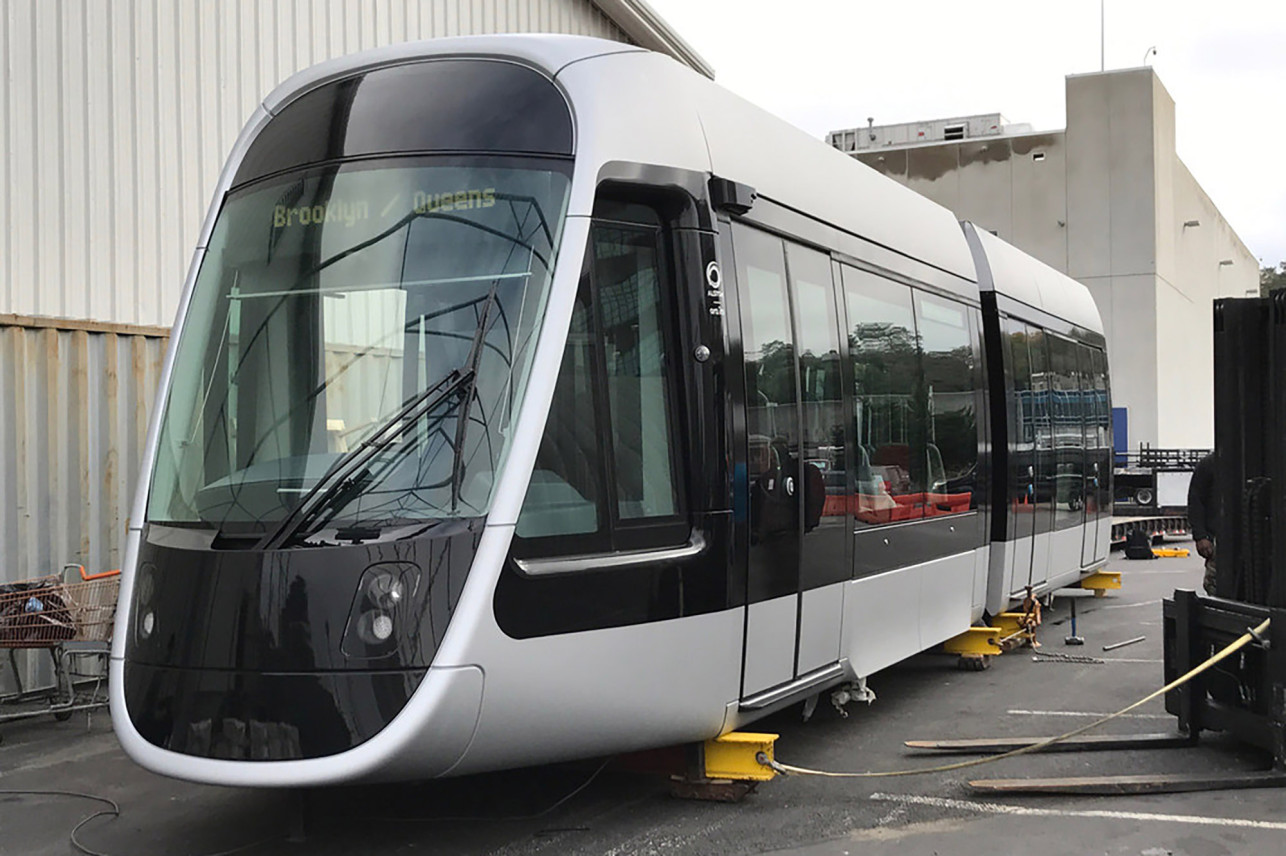 A new mode of transportation is in the plans for the boroughs.
The Brooklyn trolley may be reincarnated in a more modern mode of transit.
Built by French company Alstom and shipped from Nice, France, the Citadis 405 prototype is currently in the Brooklyn Navy yard. The plan's boosters brought the mock-up trolley here to get riders excited about the plan's potential.
The planned streetcar will run independently of the MTA.
The current line was initially proposed by a non-profit group, BQX,  Friends of the Brooklyn Queens Connector
The BQX  appointed YaTing Liu as its first executive director in 2016.
"Everyone is on board, for the most part, with the concept that we need to improve the transportation that we're having from the waterfront to inland," said Brooklyn Boro President Eric Adams. "This is on the right track."
According to Liu, the tram is more accessible for people with mobility issues or carriages because it will be only 12.8 inches off street level
"Whether you're in a wheelchair, in a walker, dealing with strollers … you can be accommodated," she said.
"With public transportation, it takes about an hour and a half from Brooklyn to Queens on a good day. Even if the project is projected to be finished in quite a few years, I think the city needs more transportation options," says Toby, a Brooklyn student attending college classes in Queens.
The route is planned to run along the East River between Queens and Brooklyn.Its 14-mile waterfront track would run through Astoria, Long Island City, Greenpoint, Williamsburg, the Navy Yard, DUMBO, Cobble Hill, Carroll Gardens, Red Hook and Sunset Park.
Sources:
Brooklyn–Queens Connector (Wikipedia)
A first look at the Brooklyn-Queens Connector (New York Post)
BQX Prototype Unveiled At Brooklyn Navy Yard (Patch.com)