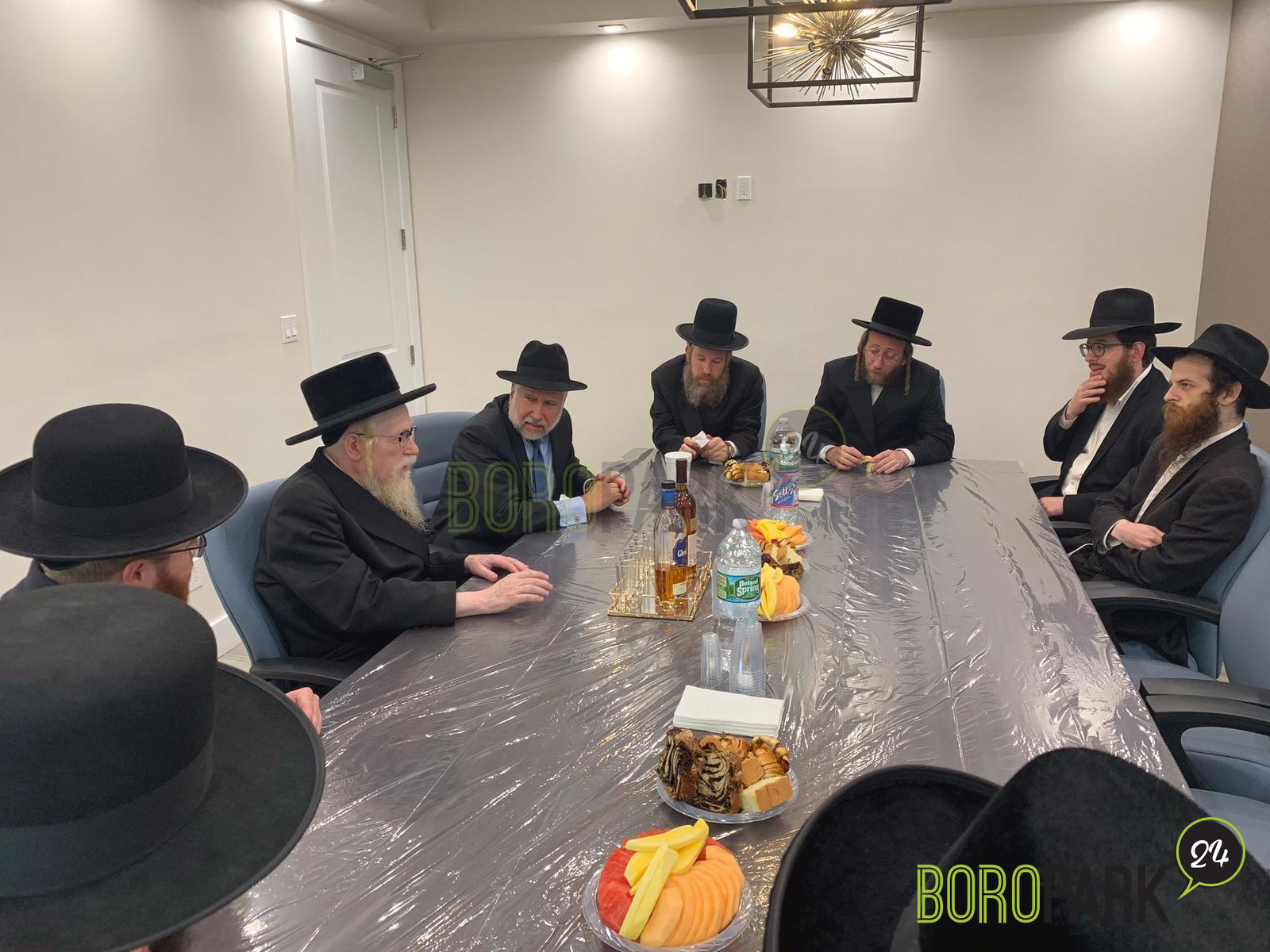 Brooklyn, NY – A milestone event for the Boro Park Jewish Community Council social service center took place on Monday evening, September 9 when the BPJCC held a kevias mezuzos ceremony.
"The BPJCC which serves more than 20,000 clients annually," says, Avi Greenstein, BPJCC CEO, "is now prepared to expand even more through this new social service center. Our new center was built to handle the rapid growth and reflect the connection the BPJCC has to Boro Park. The new location will allow the BPJCC to provide expanded services and ease of access to all of the benefits and services the BPJCC has to offer."
Honoring the BPJCC with his presence, Harav Yechiel Mechel Steinmetz shlita Skvere Dayan of Boro Park was on hand to affix the mezuzah at the main entrance. Other mezuzos were hung by Isaac Stern, BPJCC President; Avi Greenstein, BPJCC CEO; and by board members including Yidel Perlstein, Chairman of Community Board 12; Rabbi Shalom Pesach Greenberg, president and founder of Yad Efraim; Rabbi Menachem Garfinkel of Mosdos Ger; and Rabbi Moshe Yitzchak Steinmetz.
Words of bracha were delivered by Harav Yechiel Mechel Steinmetz during the event. The Rav expressed how moved he is by the BPJCC which assists countless vulnerable and needy people in a dignified and anonymous manner.
Boro Park residents will continue to benefit greatly from BPJCC's many expanded
programs and services, particularly the new BPJCC Workforce Initiative. This innovative program includes free training courses in many critical areas all arranged for at the new facility that represents the heart of the community now more than ever.