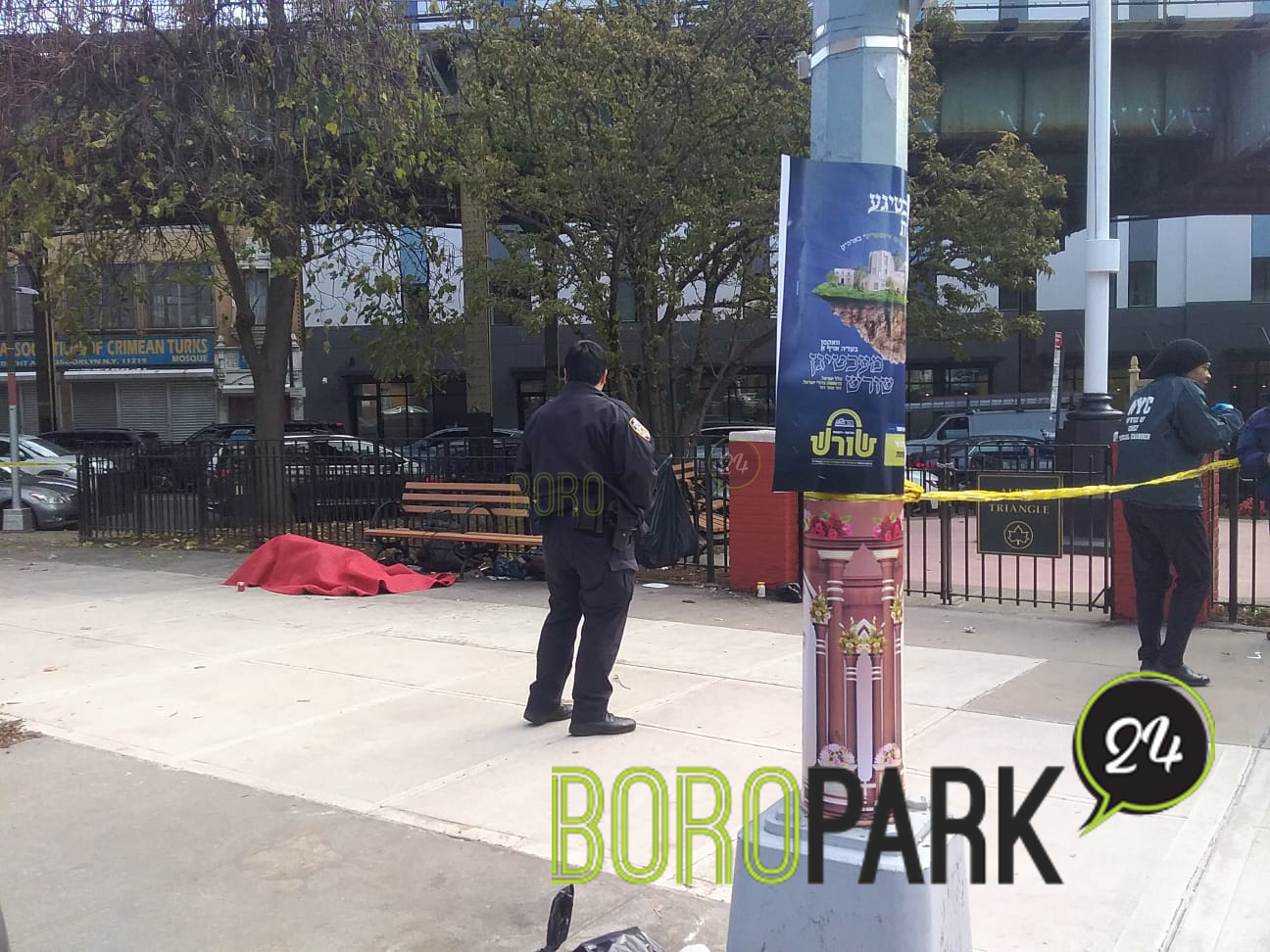 The NYPD cordoned off an area in Boro Park on Sunday morning and were investigating after a body was found there.
The incident occurred at the Alben Triangle at 11th Ave and 46th St, a small parcel of land abutted by New Utrecht Ave that the city has turned into a wooded area with benches but which residents complain attracts homeless people and other problems.
The body discovered on Sunday is believed to belong a homeless individual who was occupying one of the benches at the triangle. Further details concerning the incident weren't immediately available.
Agents from NYC's Office of Chief Medical Examiner were also on hand to participate in the investigation.