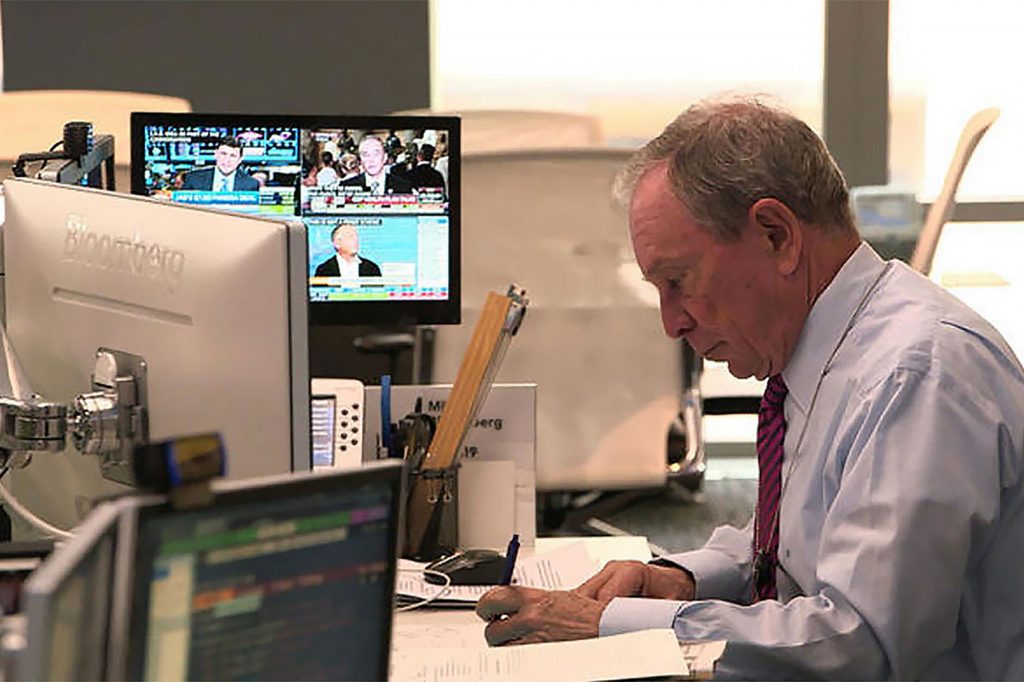 With an imminent announcement on an official presidential run expected, billionaire and former mayor Michael Bloomberg also intends to spend money on strengthening the Democrats' electoral chances generally.
News reports say that Bloomberg is planning on spending approximately $15-$20 million on voter registration in battleground states that President Donald Trump's narrowly won in 2016. The goal will be to target 500,000 potential Democratic voters in Wisconsin, Michigan, North Carolina and Arizona, as well as in Texas where Democrats believe the demographic trends are changing in their favor.
Bloomberg has previously announced a spending plan of $100 million towards an online ad campaign that will attack President Trump in four important swing states. The message Bloomberg is sending to the Democratic party is that he's fully committed to defeating Trump in parallel to his personal presidential ambitions.
"If Mike runs, we're going to try to do what we can to run two campaigns simultaneously," Bloomberg senior adviser Howard Wolfson told the AP. "One campaign is a primary campaign — and there are a lot of great people in that contest and a lot of focus and activity around that. But at the same time, there's another campaign going on that the president has begun that ends in November that also needs to be engaged."
Meanwhile, ten Democratic candidates will be facing off Wednesday night in Atlanta for the party's fifth debate of the 2020 primary season. Joe Biden, Elizabeth Warren, Bernie Sanders and Pete Buttigieg are currently vying for an advantage at the top of the pack.