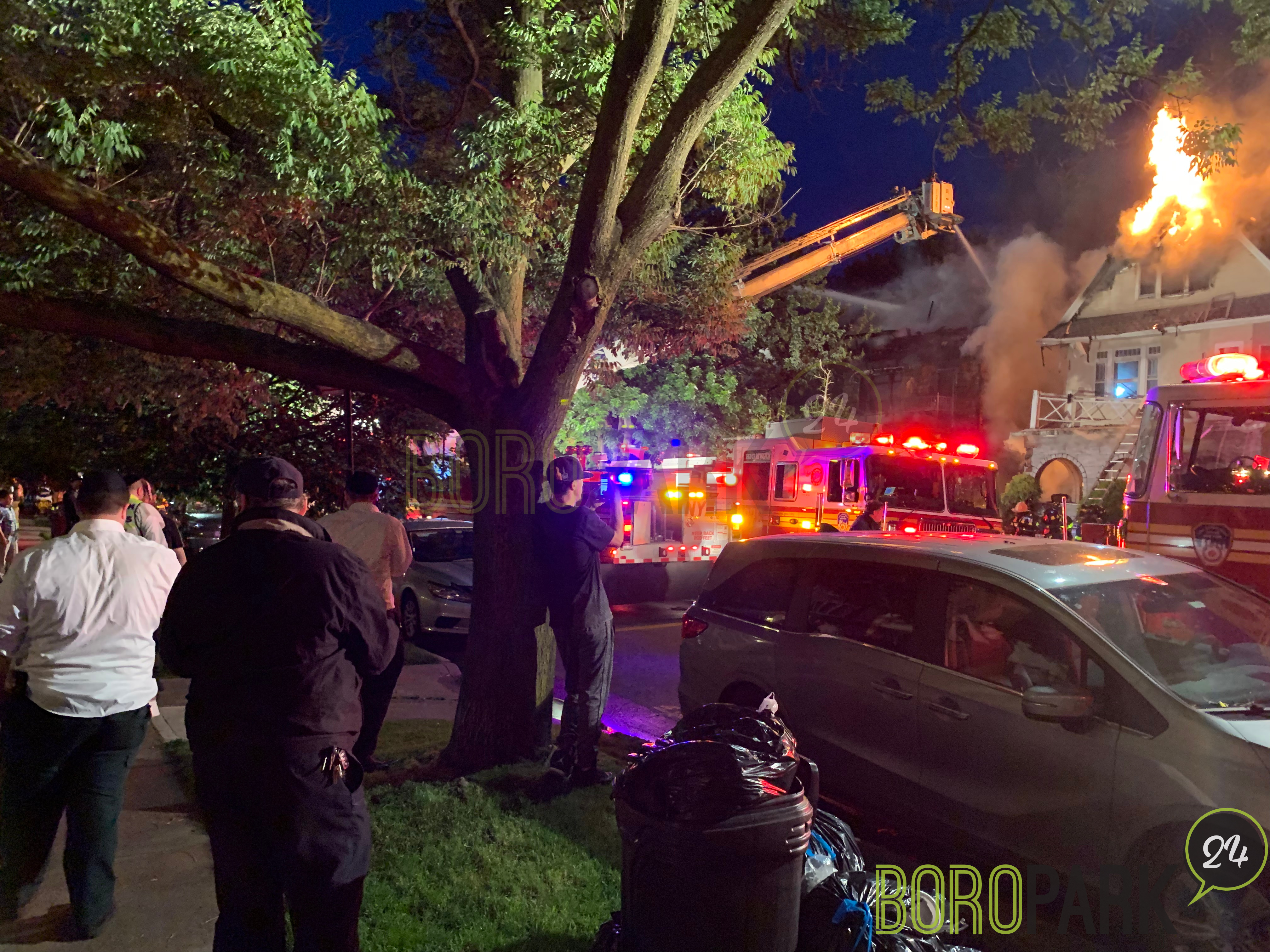 Early Thursday morning, at 4:04 a.m. a four alarm fire was reported on East 17th Street in Brooklyn.
The fire quickly escalated, spreading to three adjoining homes. 170 firefighters fought the raging fire courageously.  Medics were called in to tend to the injuries of 11 civilians including a six-week-old infant boy and 3 injured firemen. They were all transported to Maimonides Medical Center for smoke inhalation and burns. They are all expected to recover.
The source of the fire is under the investigation.  The structural integrity of all three homes is being evaluated by the Department of Buildings.
Yanky Meyer from Misaskim tells BoroPark24.com:

 "This should be a big lesson for everyone.  Countless lives were saved through working smoke detectors.  These people had seconds, not minutes, to get out.  If not for those working smoke detectors, the situation would have been much worse."
Photos by: Shimon Posen