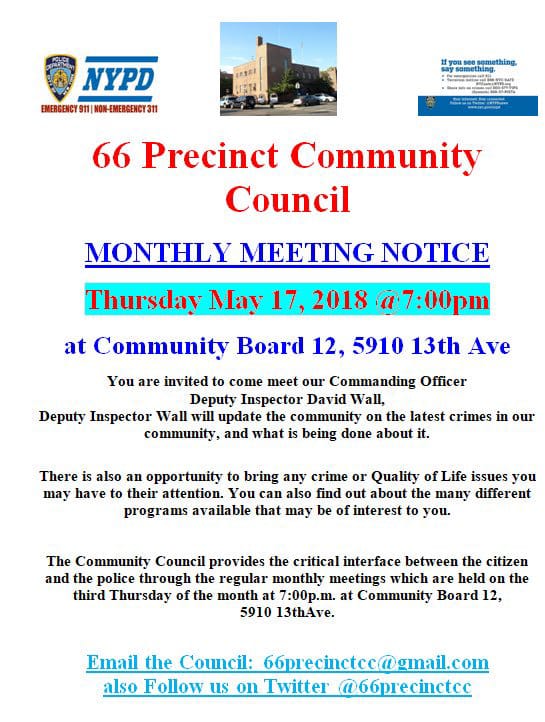 The 66th Precinct Community Council monthly meeting is on Thursday.
The meeting will start at 7 pm and will be at Community Board 12- 5910 13th Avenue. Commanding Officer Deputy Inspector David Wall will be there to discuss the latest crimes and what the police department is doing about it.
The council also invited people to bring any crime or quality of life issues to the attention of the department.
Meetings are usually held on the third Thursday of the month at 7 pm at the Community Board 12 center.