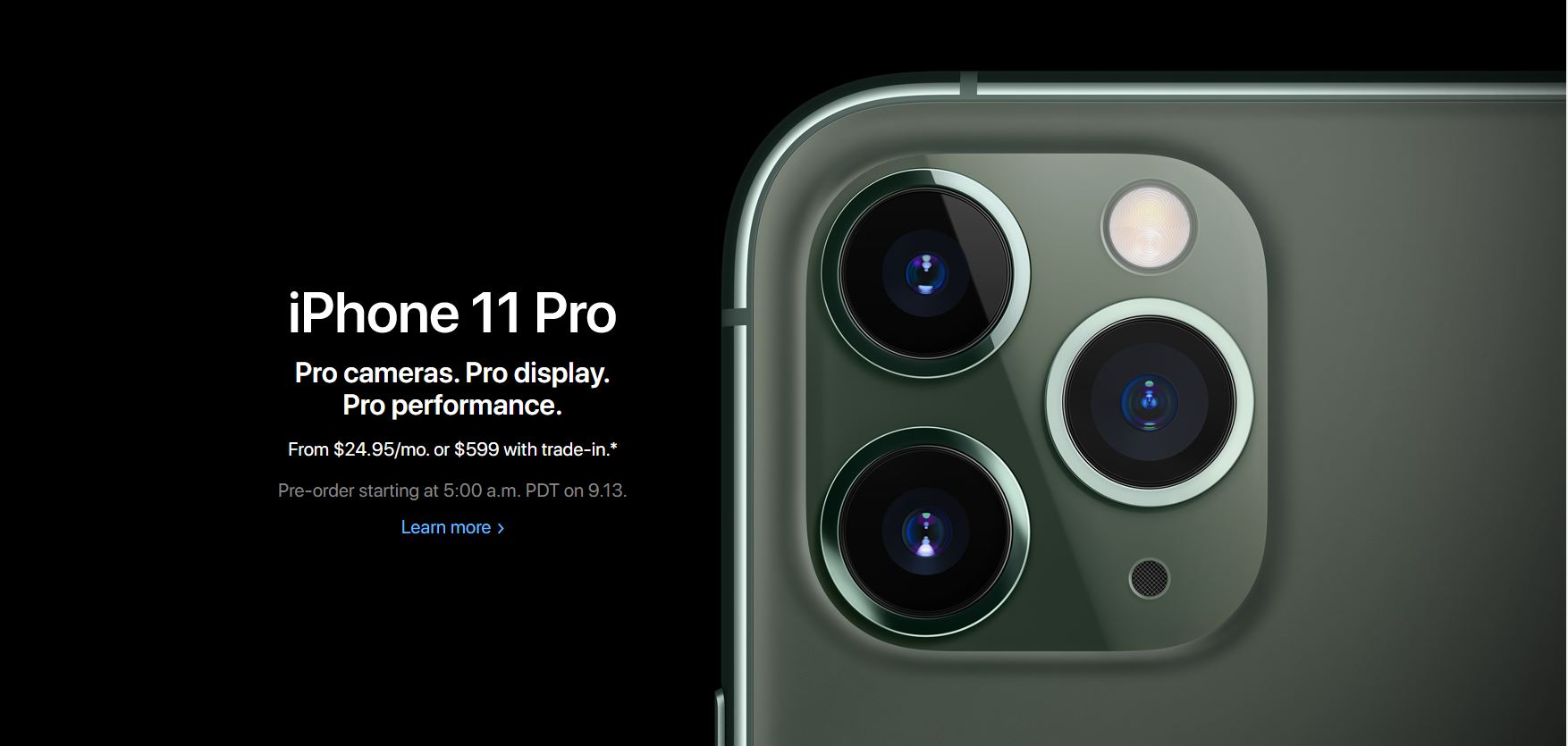 Apple, the powerhouse tech company, held a special event at the Steve Jobs Theater at its headquarters in Cupertino on Tuesday at which it rolled out its next line of tech products.
The main item Apple watchers were waiting to hear about was Apple's plans for the iPhone. The next model will be called the iPhone 11 and it will sell in 6 colors. It will mostly look the same, save for the camera detail on the back which will now be square.
The phone will run on an A13 Bionic chip, and Apple claims its battery life will be an hour longer than the iPhone XR. The phone will have a 12-megapixel dual camera system (wide and ultra-wide), with 2x optical zoom and a night mode. The front-facing camera will also be 12-megapixels (up from 7). Both the front and rear cameras will shoot 4K video, and the selfie camera will be able to record in slow-motion. The phone will run on iOS 13.
The price for the iPhone 11 will start at $699.
Apple will also be offering more advanced versions, the iPhone 11 Pro and iPhone Pro Max, boasting 5.8- and 6.5-inch OLED displays, respectively. These models will have three rear cameras, wide, ultra-wide and telephoto. The battery life will be 4 hours longer on the Pro and 5 on the Pro Max.
The iPhone 11 Pro will go for $999 and the iPhone Pro Max for $1,099.
Apple also announced a new, 7th generation iPad for 2019. It will be a 10.2-inch tablet (up from 9.7) and have an A10 fusion chip with all-day battery life.
The price for the 2019 iPad will start at $329.
There was also an announcement about the new Apple Watch Series 5, which will have an always-on display while maintaining 18-hour battery life. The Apple Watch will now have a native compass, a decibel reader, a suite of apps that focus on user fitness, biometrics and health research, and it will be available in a variety of new looks.
The price for the Apple Watch Series 5 will start at $399 for GPS-only, and at $499 for both GPS and cellular.