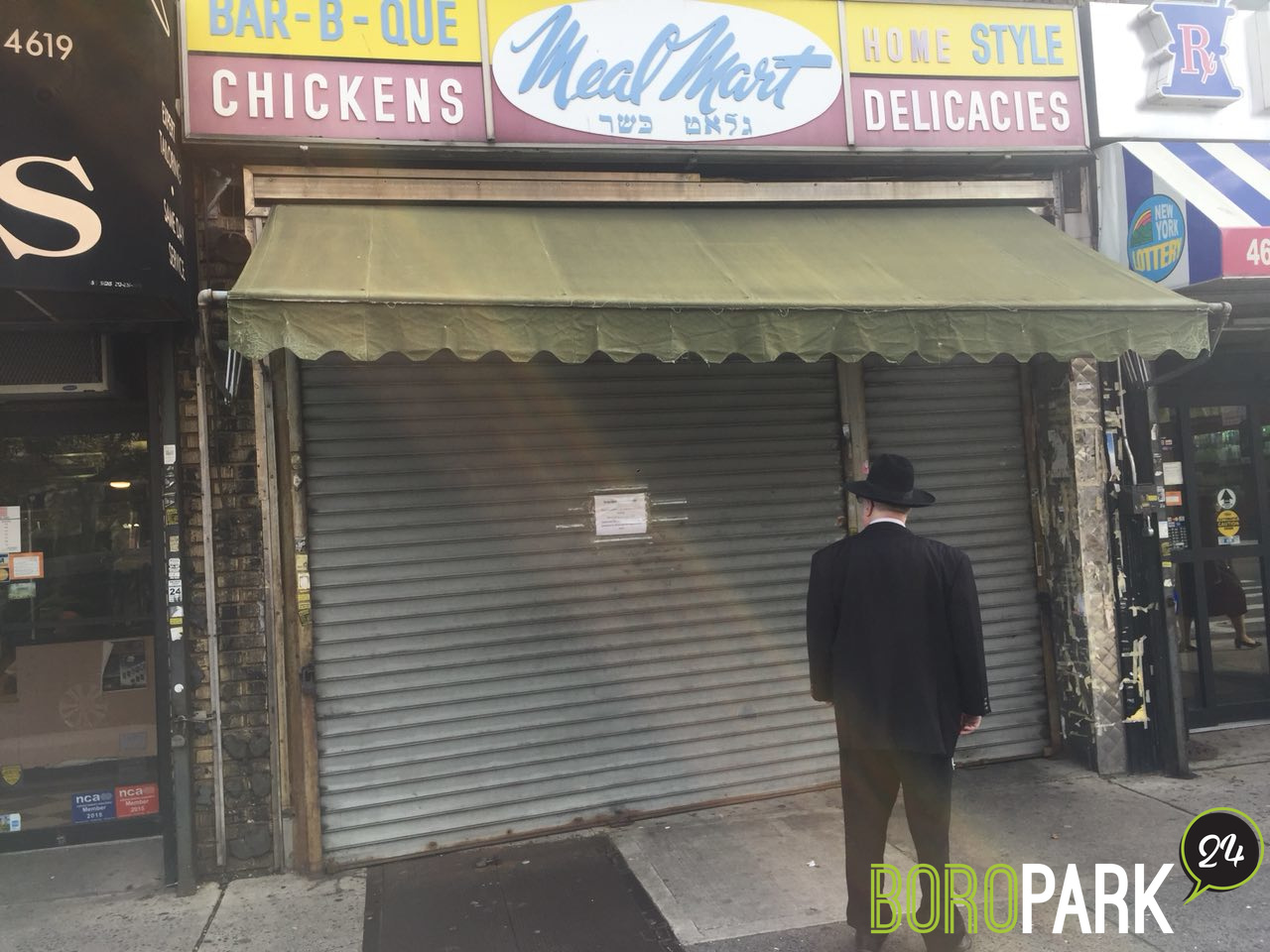 A fixture on 13th Avenue and 46th Street for more than a decade, Meal Mart will now be permanently shutting its doors. Meal Mart has been serving up delicious takeout to Boro Parkers for years.
On a sign taped to the gate, the store owner wrote: "This is to inform you that the store is closing. The building has been sold. Thank you for your loyalty. It was our pleasure to serve you throughout the years."
The rising cost of real estate on 13th Avenue has forced many an establishment to shut down. Meal Mart is another casualty of the prohibitive costs it takes to keep a store open on the avenue.