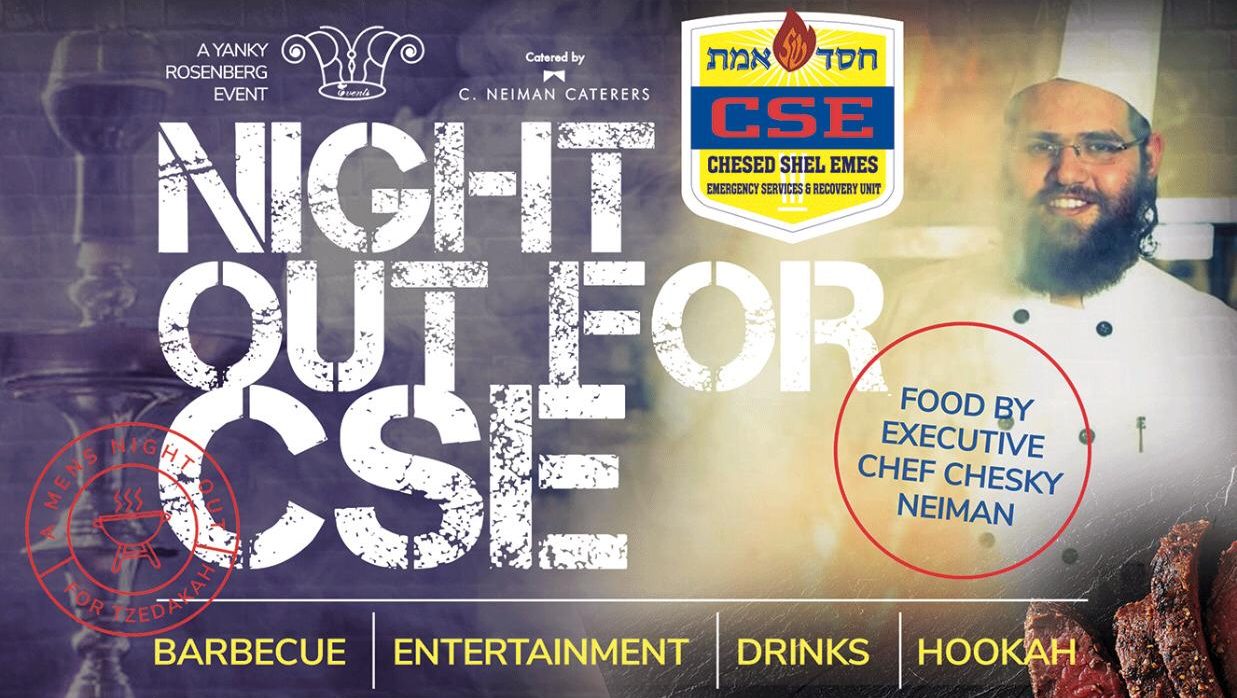 Boro Park – An exciting event tomorrow to benefit the disaster response organization Chesed Shel Emes will take place in Boro Park.
The Night Out for CSE, at 945 39th Street, will feature great food,
spectacular entertainment and a barbeque. Executive chef Chesky Neiman will cater the event, which begins at 6:30 in the afternoon.
Chesed Shel Emes is multi faceted organization which provides free burial to thousands of Meisei Mitzvah as well as a emergency services and recovery agency that helps provide kavod hameis during difficult periods.
They are asking the public to recognize their quiet work and show their hakaras hatov by attending the exhilarating evening.