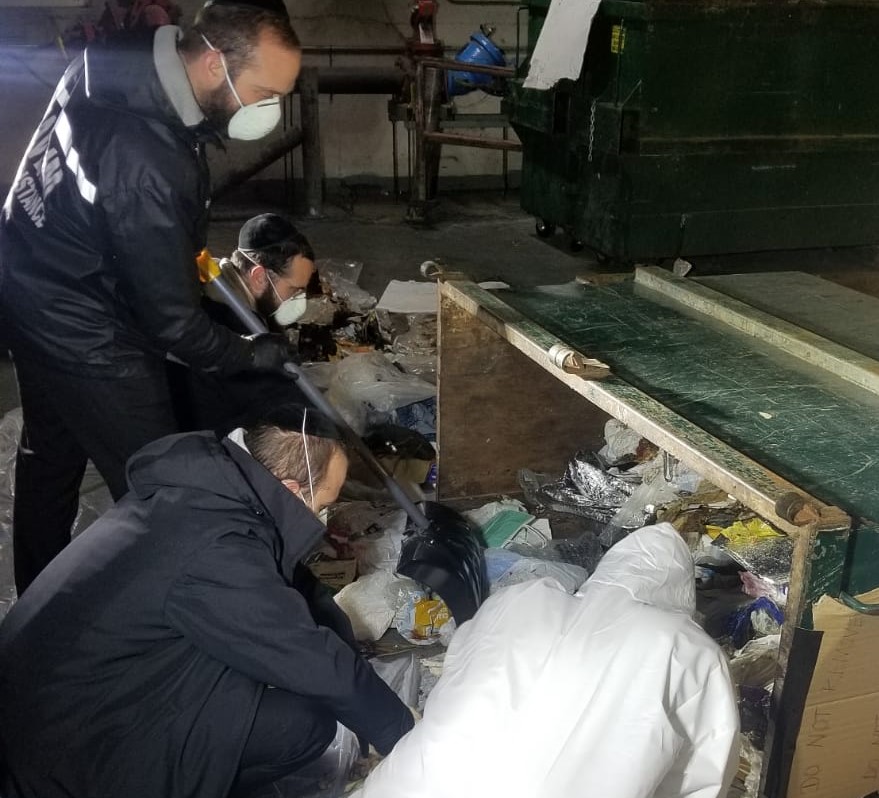 Boro Park – A seven-hour search through garbage bags and trash piles ended last night with the recovery of a ring lost by a Boro Park woman but the diamond had fallen off in the rubble.
A woman staying at a hotel in Manhattan over Shabbos called Chaverim frantically on Motzei Shabbos, saying that her diamond ring had accidentally been thrown out with the garbage. The chances for its recovery appeared bleak since the hotel had already picked up the trash hours before.
A group of 22 members of the volunteer organization went down to the hotel's basement where garbage was processed and explained the situation to workers at the site. The workers were vey helpful and the team began searching.
The effort was very difficult due to the presence of a lot of glass. One member cut himself in the process.
After seven hours they struck gold. The ring was discovered but to their dismay, the metal part had been bent by the compactor and the precious stone was missing.
The woman was very grateful to the Chaverim members, and the sanitation staffers were extremely impressed with their dedication