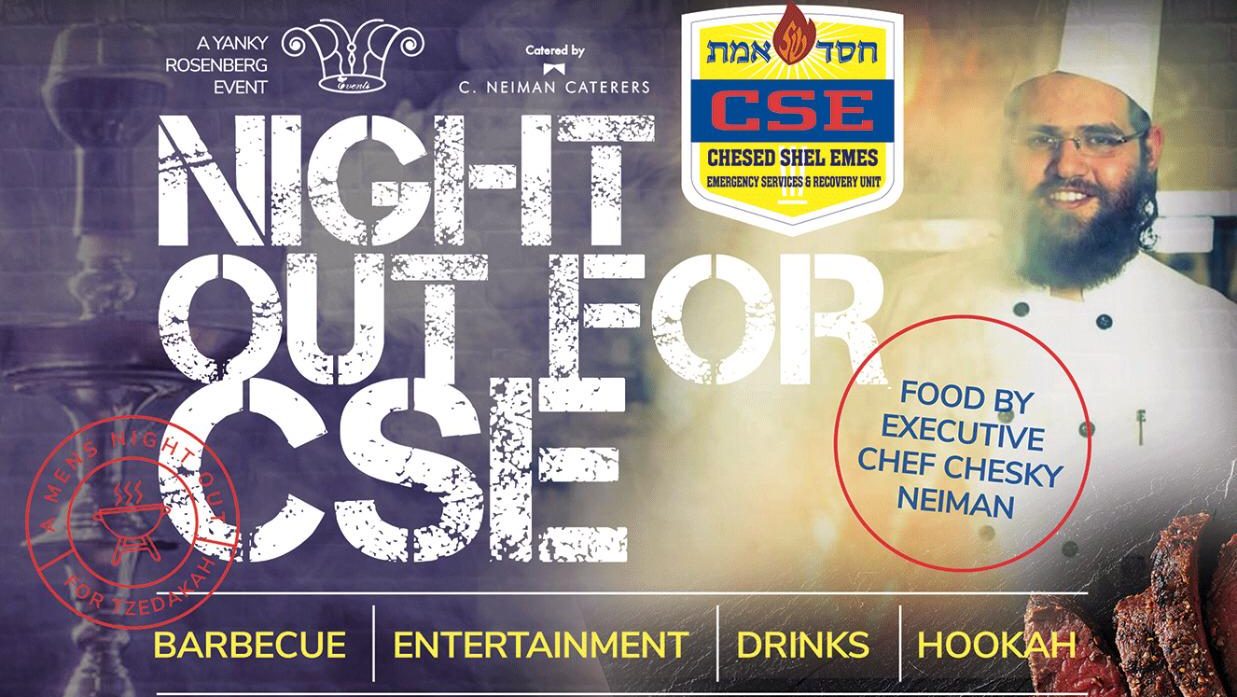 A mes mitzvah. A call for a Jewish soul to reach kever Yisroel. A true chesed shel emes.
This year alone, CSE buried 150 meisei mitzvah from all across the nation. The cost of providing this service, however, is astronomical. Tonight, you have a chance to partner with CSE to ensure the continuity of this crucial organization.
Join us tonight:
945 39th St.
6:30 p.m.
Enjoy a barbeque catered by the famous C. Neuman, drinks, entertainment, and free gifts.
More than that, have a part in bringing niftarim to kever Yisroel.