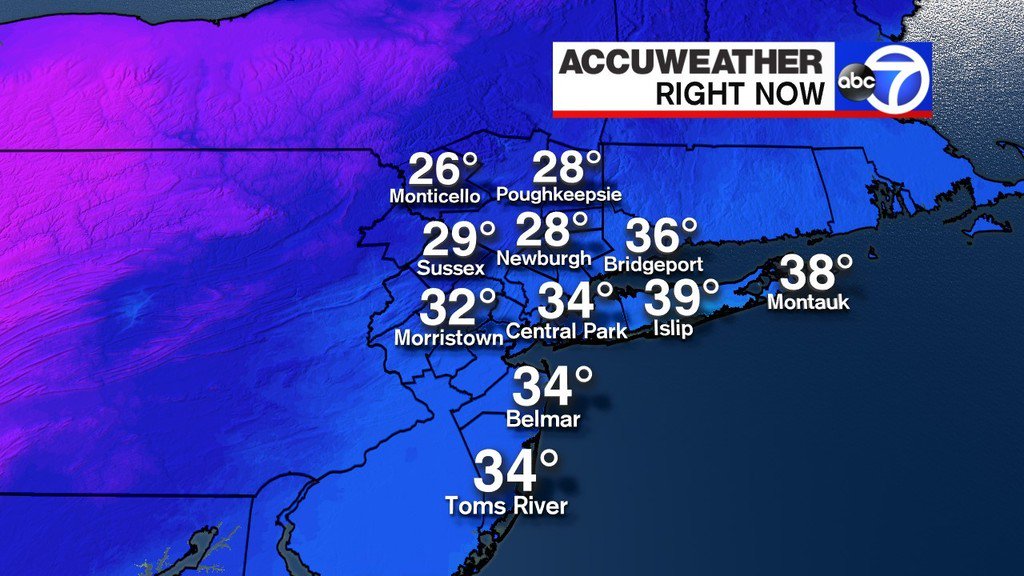 A "clipper system" is spreading snow across the Tri-State area Wednesday morning. The accumulating snow will cause slick spots on most untreated surfaces.
The snow was moving into parts of the region early Wednesday with a coating up to an inch or two expected in New York City and along the coast, but two to four inches north and west of the city, the Hudson Valley and interior Connecticut. Areas north of I-84 could see four to eight inches.
Low temperatures will dip down to freezing or just below in the northern areas, allowing the snow to accumulate more readily.
Winter weather advisories have been posted for parts of New York and New Jersey.
Here's a look at the latest from Meteorologist Lee Goldberg:
Winter Storm Warnings posted for parts of NW NJ and the Hudson Valley. NYC no longer included in the Winter Weather Advisory. #abc7ny pic.twitter.com/03BFyMFxE8

— Lee Goldberg (@LeeGoldbergABC7) January 16, 2018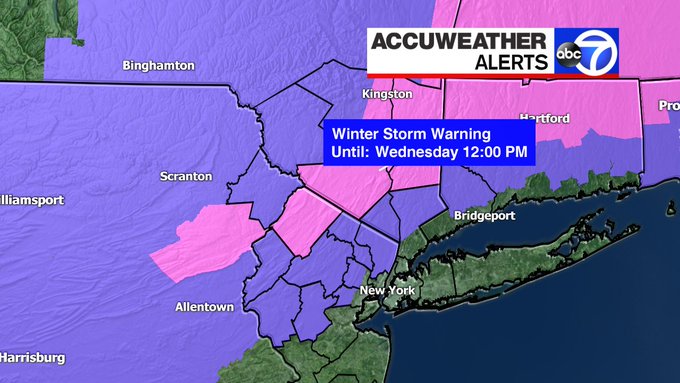 Snow showers Wednesday morning will give way to some sunshine during the afternoon. Slick travel conditions may persist during the morning commute but should improve as the day goes on and temperatures rise above freezing. Cold conditions continue into Thursday, but we'll be back up to normal on Friday, and above average as we head into the weekend!