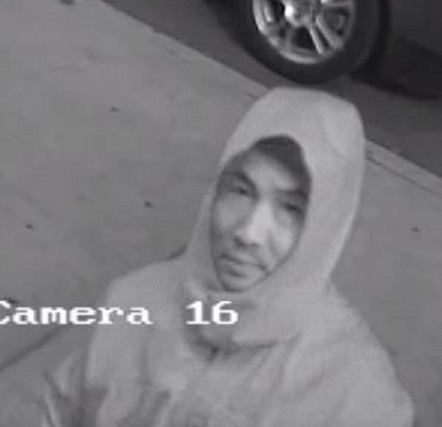 The NYPD Hate Crimes Task Force is investigating an incident in which a man vandalized a mosque on 6th Avenue.
The incident occurred on Saturday, in front of 6224 6 Avenue at the Beit El-Maqdis Islamic Center. The suspect used a hammer to destroy a camera and numerous windows at the location.
The suspect is described as a Male Asian; last seen wearing a black hooded coat, blue jeans, and white sneakers.
Anyone with information in regard to this incident is asked to call the NYPD's Crime Stoppers Hotline at 1-800-577-TIPS (8477)