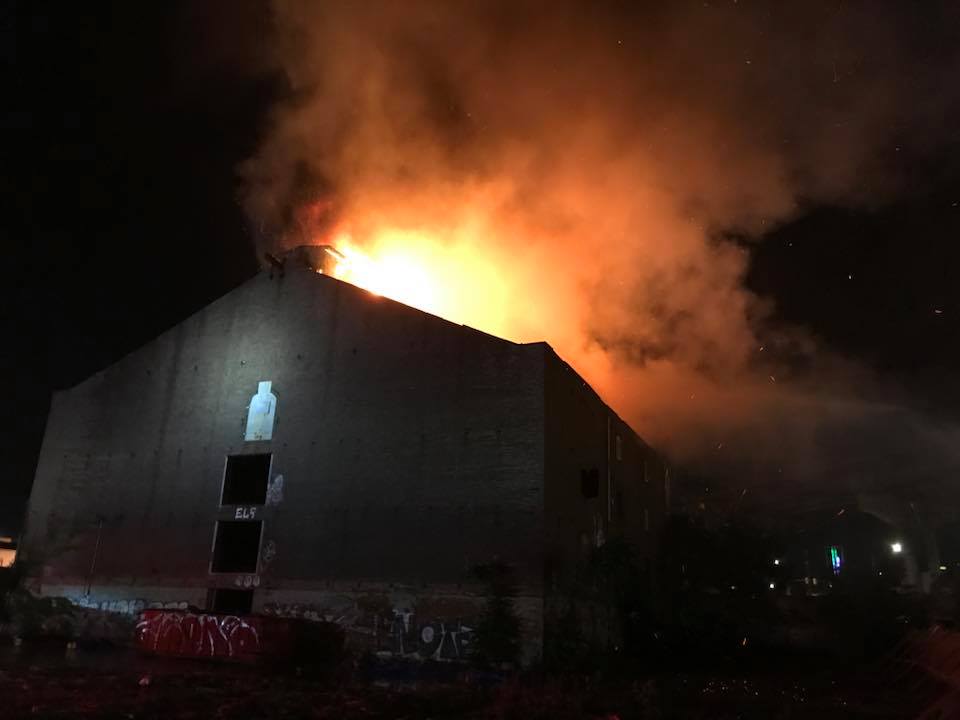 A massive warehouse blaze destroyed an old warehouse, in Red Hook, on Thursday night.
The fire broke out in a vacant warehouse on Smith Street and Hamilton Avenue,  just after 11:15 p.m. Heavy fire ripped through the vacant three story building, the flames were seen  by bystanders blocks away,  and smoke was smelled all the way to Boro Park.
Firefighters bravely battled the blaze from the street and from fire boats from the Gowanus Canal
No injuries were reported, and the cause of the fire is under investigation.
The historical building was built in 1886 and used as a shipping warehouse for grain until the 1960s.
Photos via: NYC FireWire